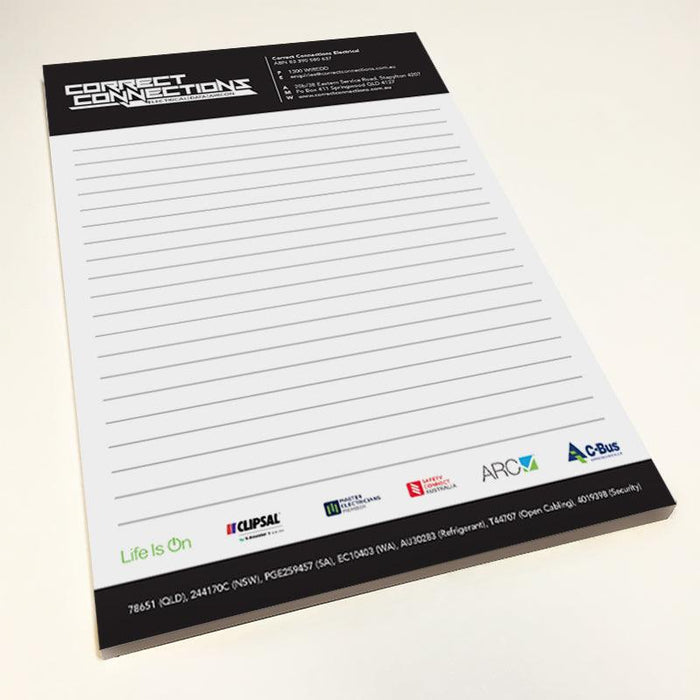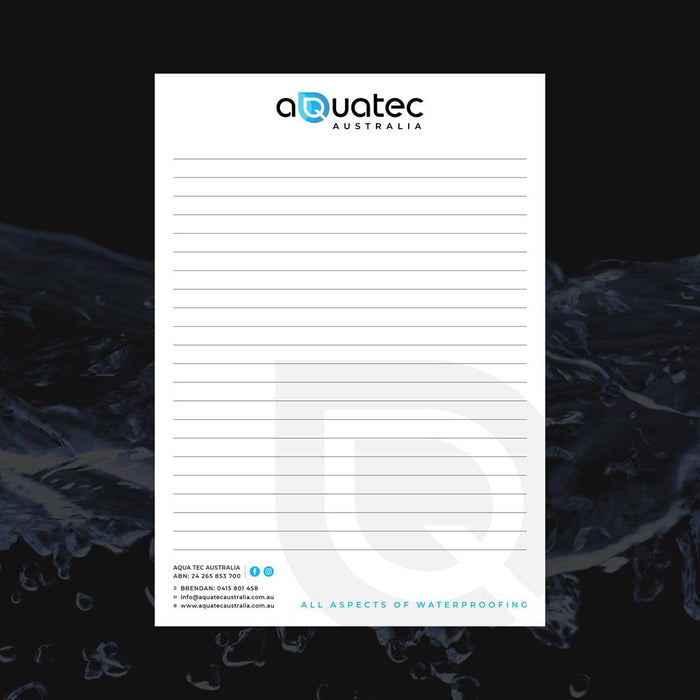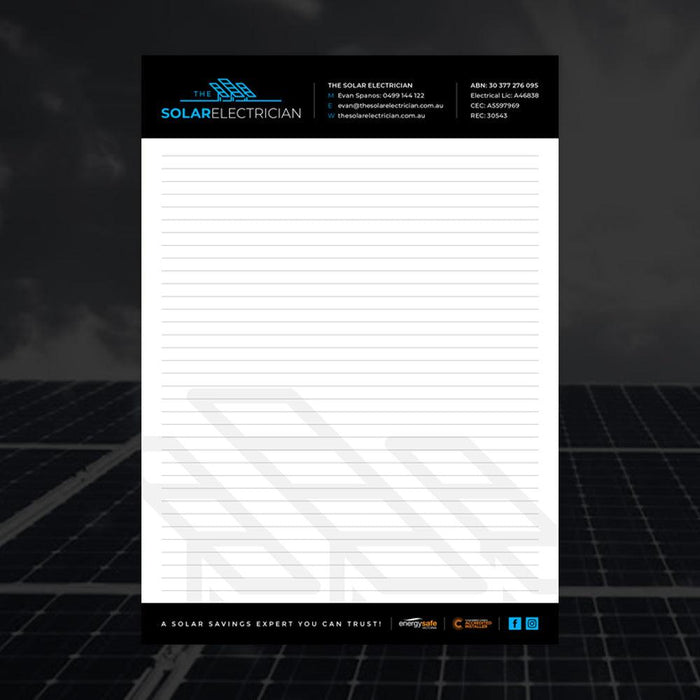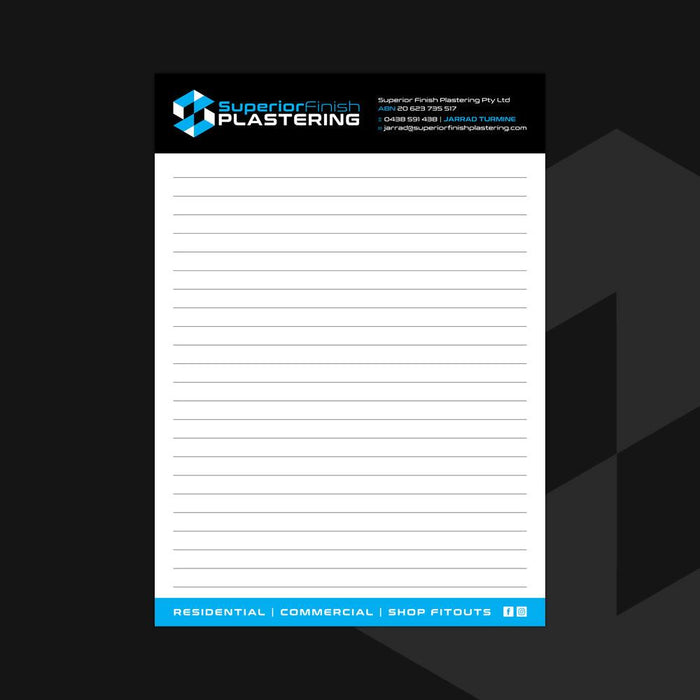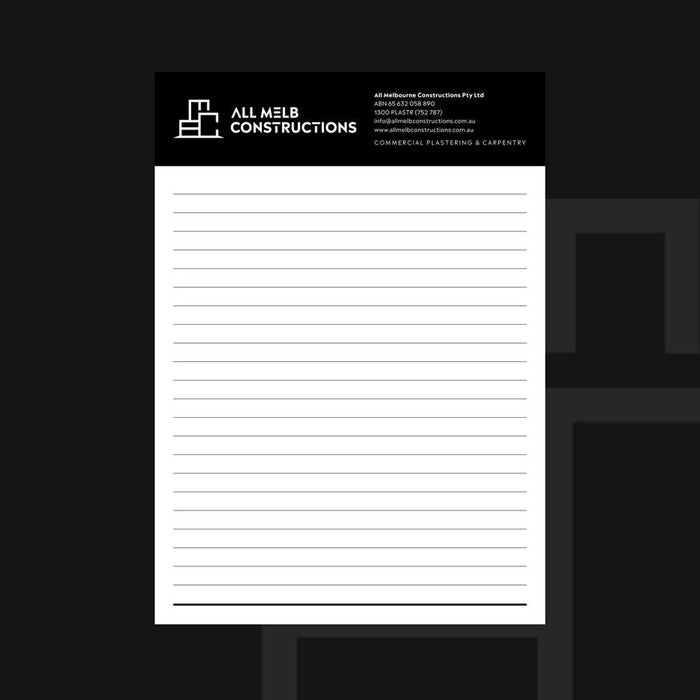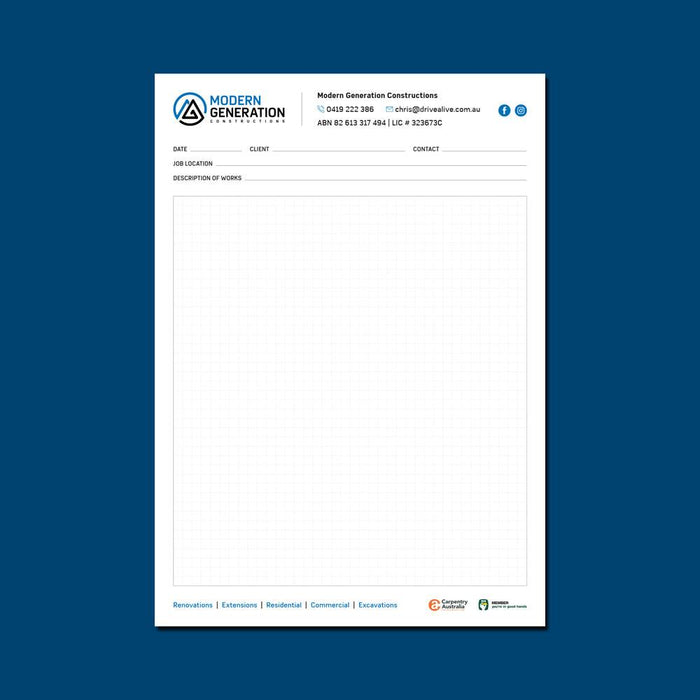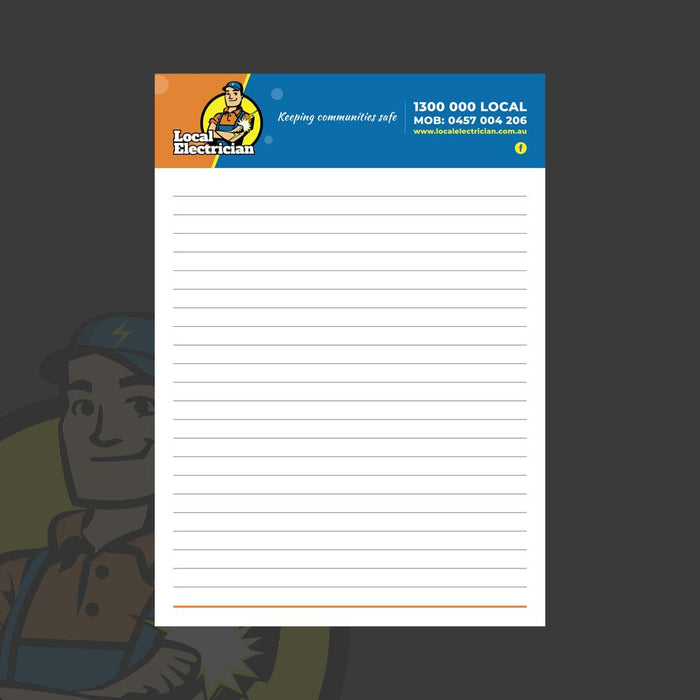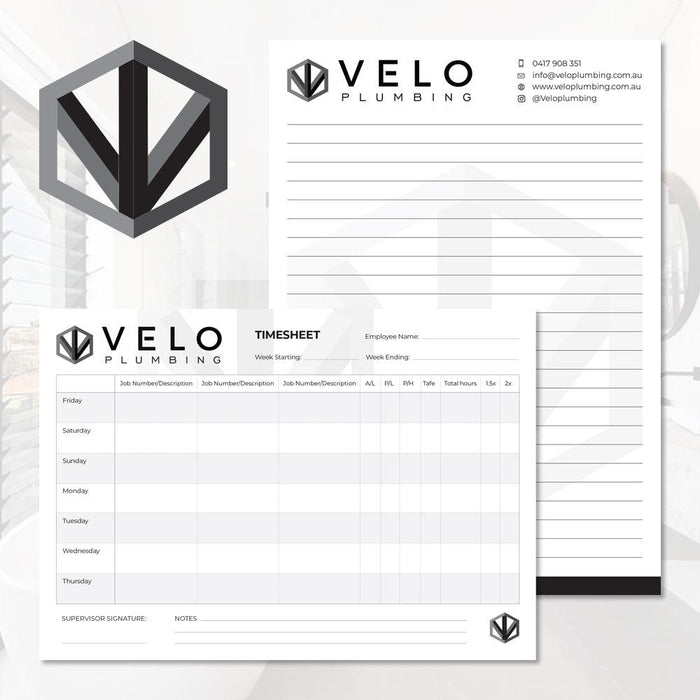 Custom A4 notepads (design & print) perfect for writing pads, sketch pads, timesheets, or daily job sheets. Can be used within your business or for giving to suppliers or customers as branded stationery.

Order your Printed A4 Notepads 
Includes:
Artwork: Concept layouts, refinements, finished artwork to spec, and print-ready files.
Colour: 4 color process 1 side Padding
Stock: A4 Laser 100gsm
Finished: 100 pages per pad / glued at the head
Delivery: 1 Point Australia


A4 Notepad Quantities and pricing:
10 pads @ $300
20 pads @ $375
30 pads @ $450
40 pads @ $525
50 pads @ $575
100 pads @ $800

All prices include artwork, GST, and delivery.

To get started with custom A4 notepads we would need the following:

All details can be emailed to info@tradiepacks.com.au

1. Purchase preferred notepad quantity
2. Provide logo in a hi-res vector format PDF or EPS
3. Provide business details
4. Advise on details for artwork
5. Advise on membership/accreditation logos to be included
6. Concept layouts provided
7. Designers will liaise directly with refinements before finalising
8. Provide delivery address for all printing

If you have any questions about the A4 Notepad ordering process or have any additional info to be supplied you can contact us via info@tradiepacks.com.au or on 1300 657 499.
View our range of carbonless invoice books.