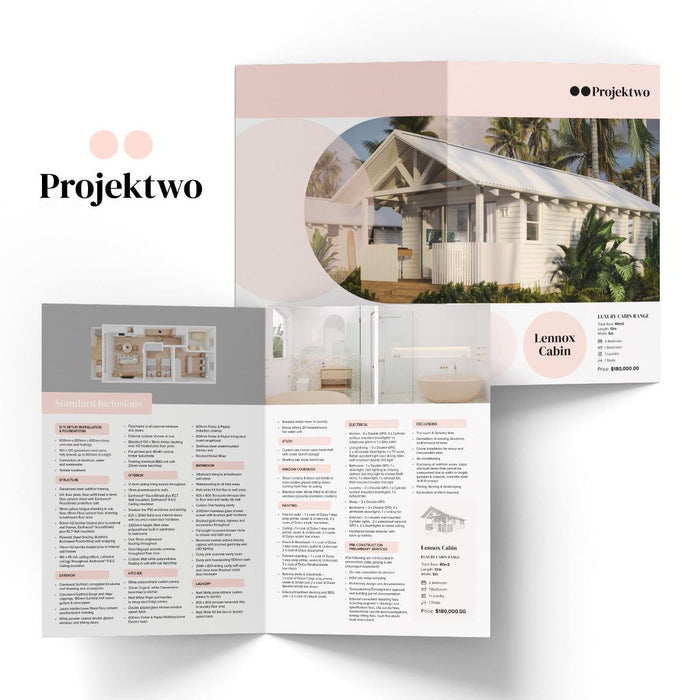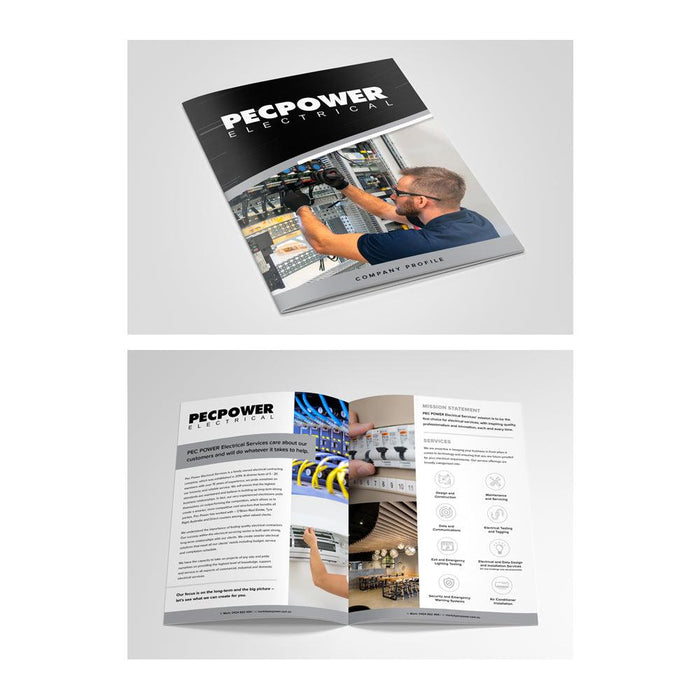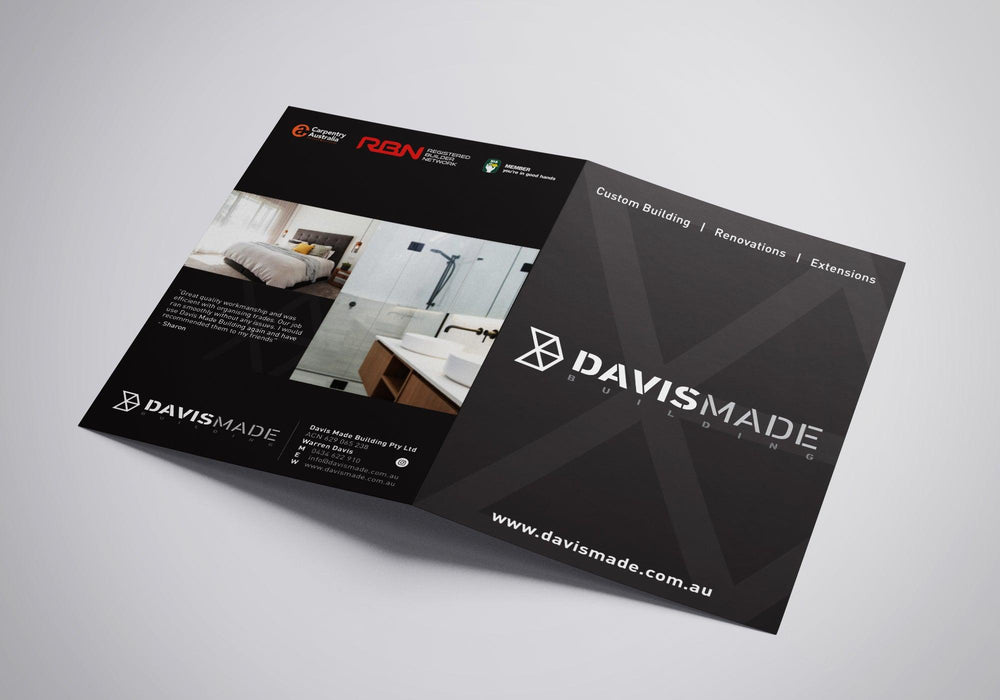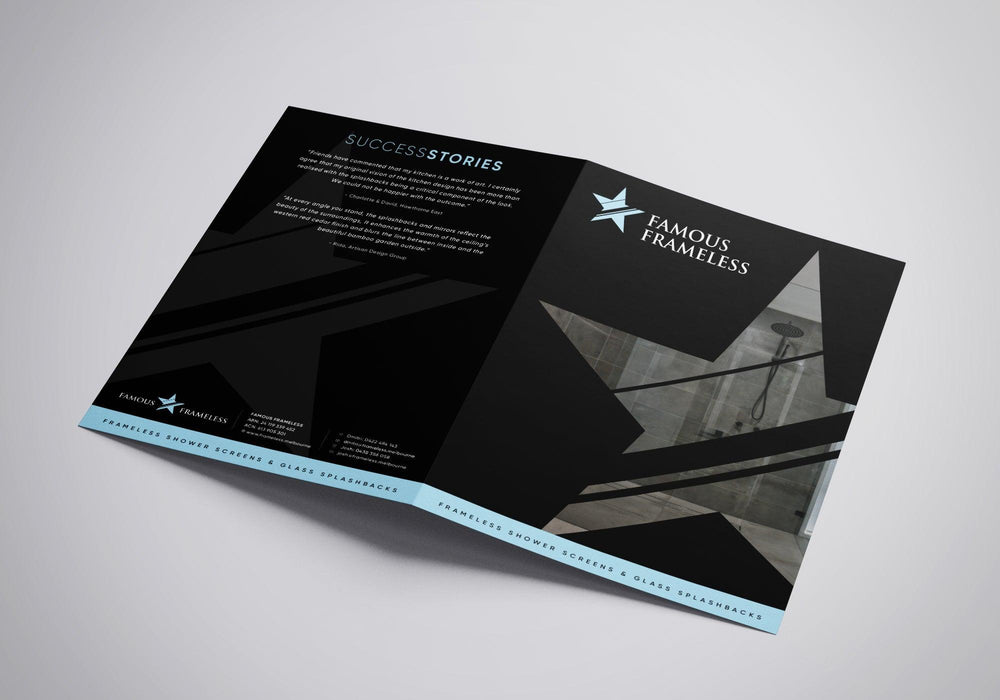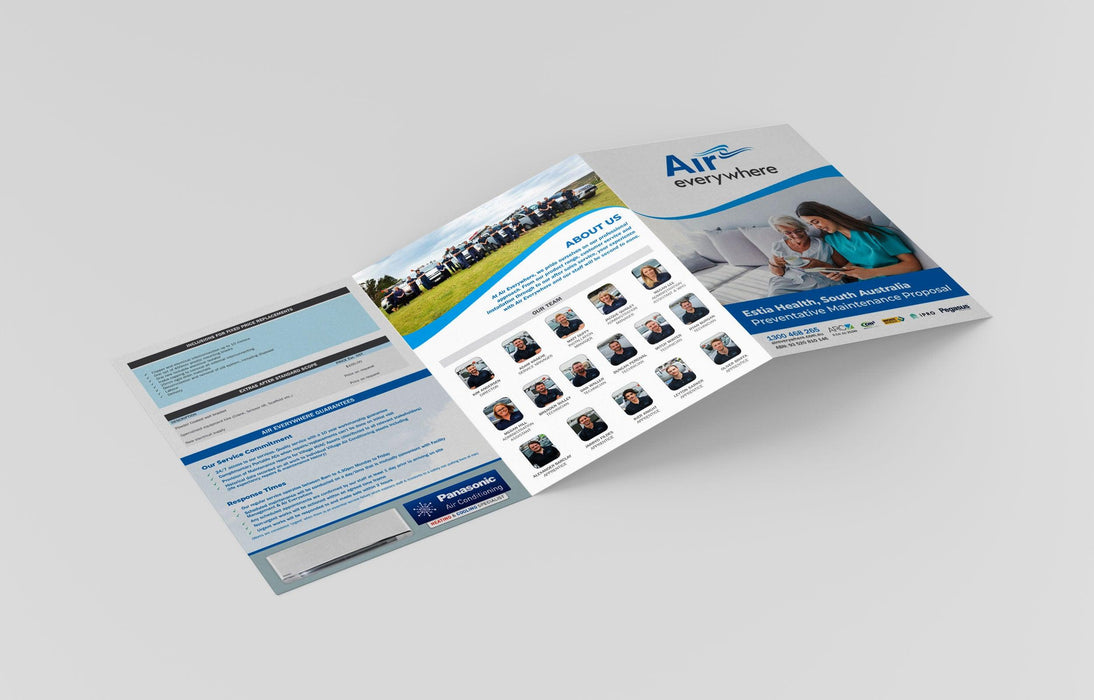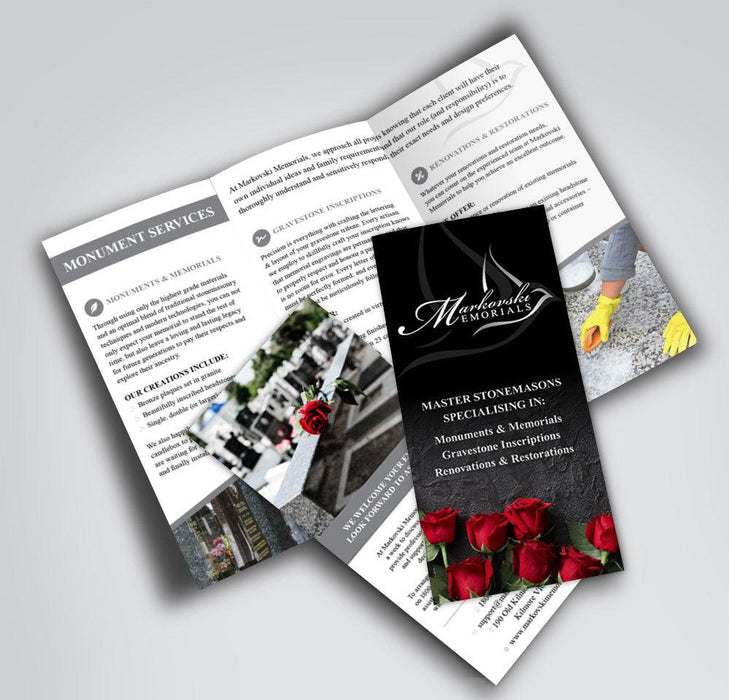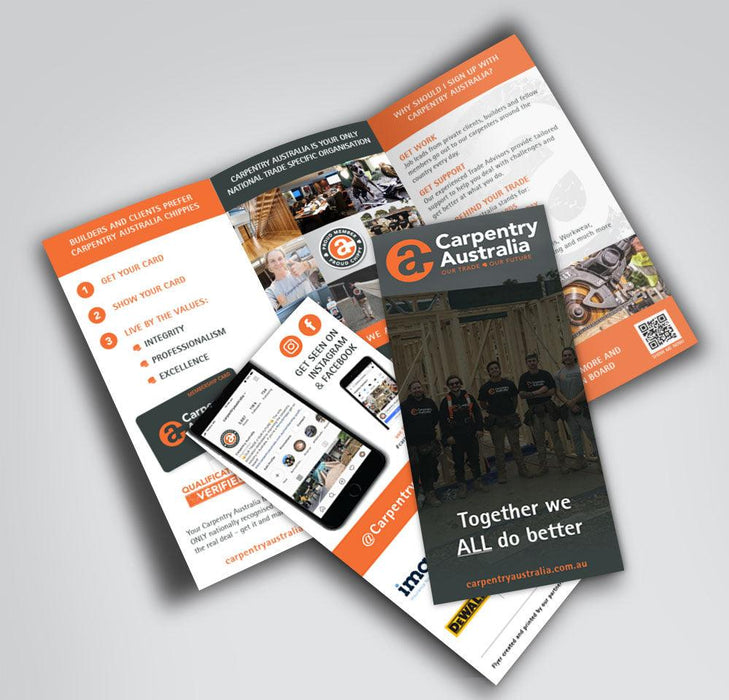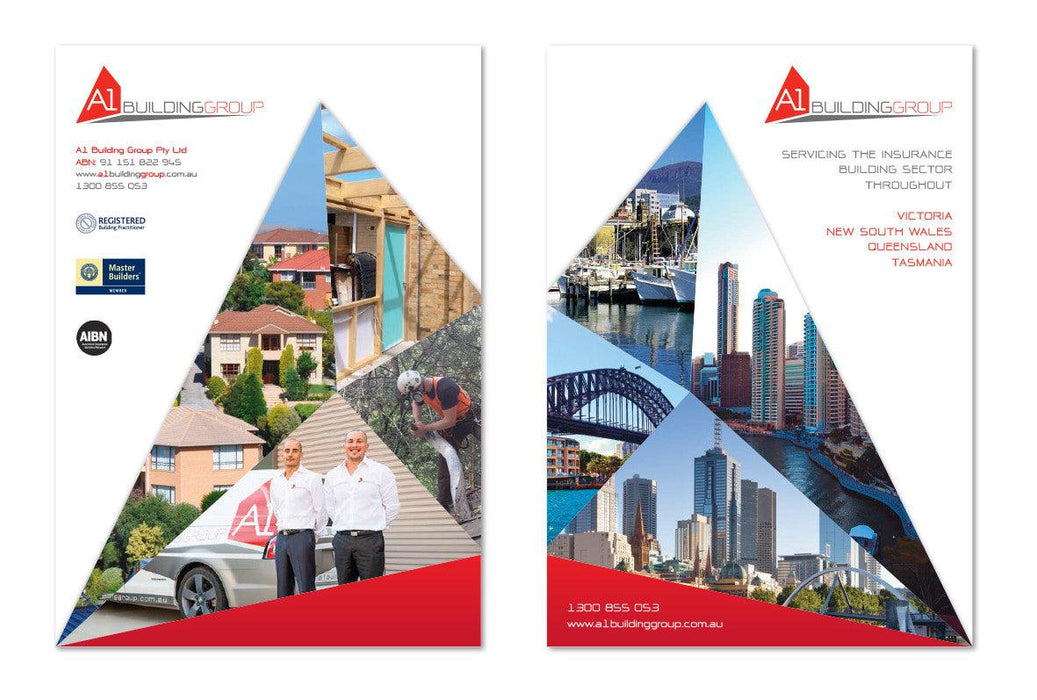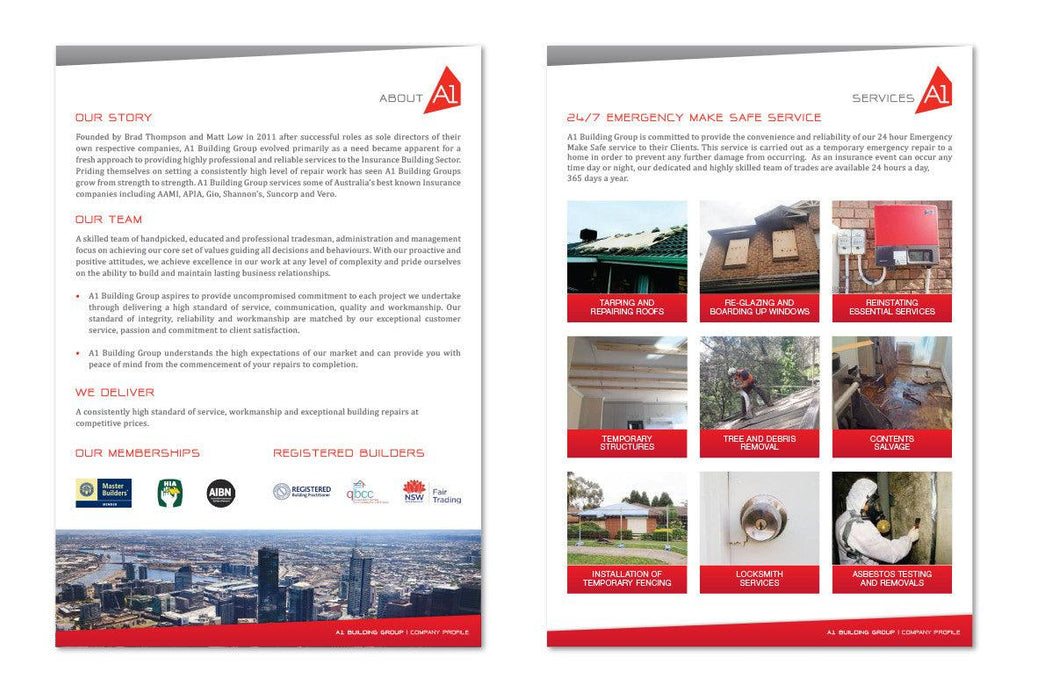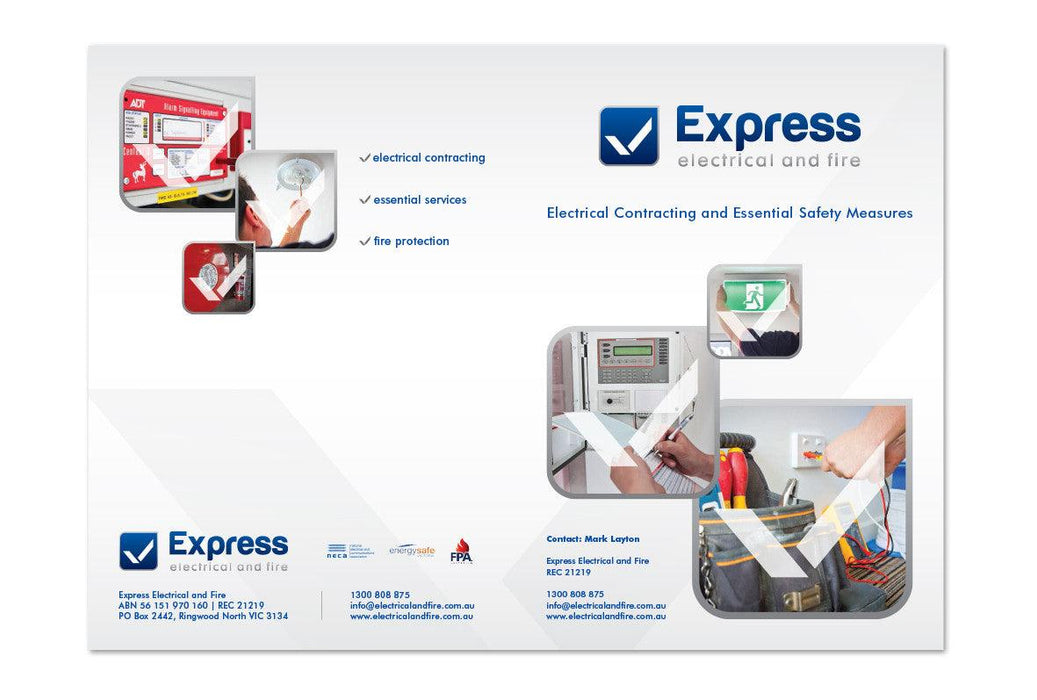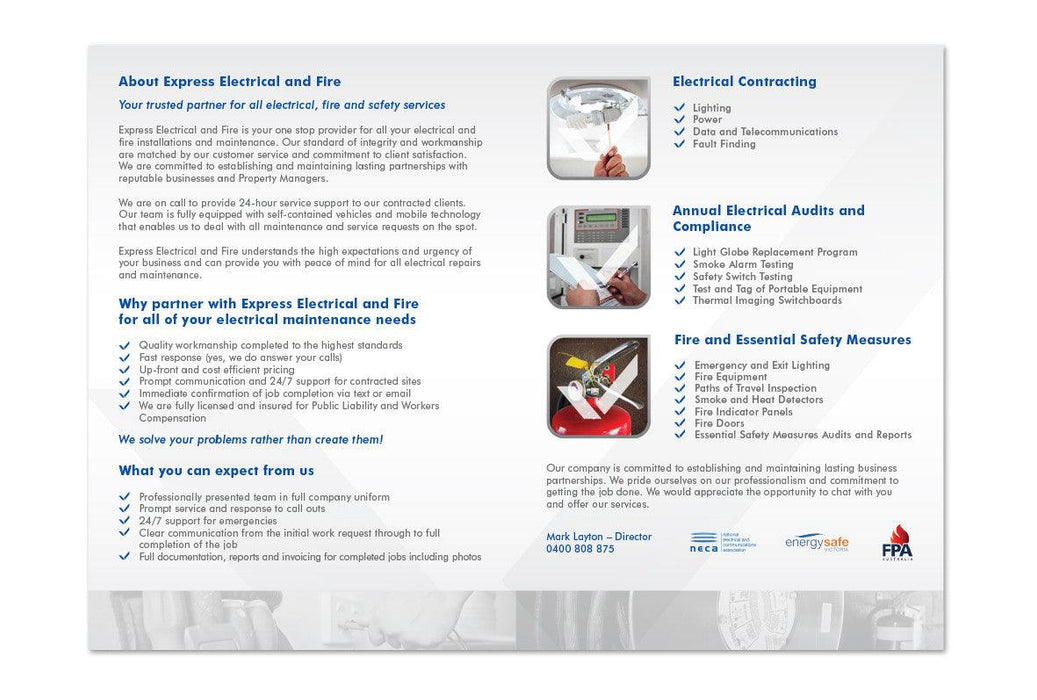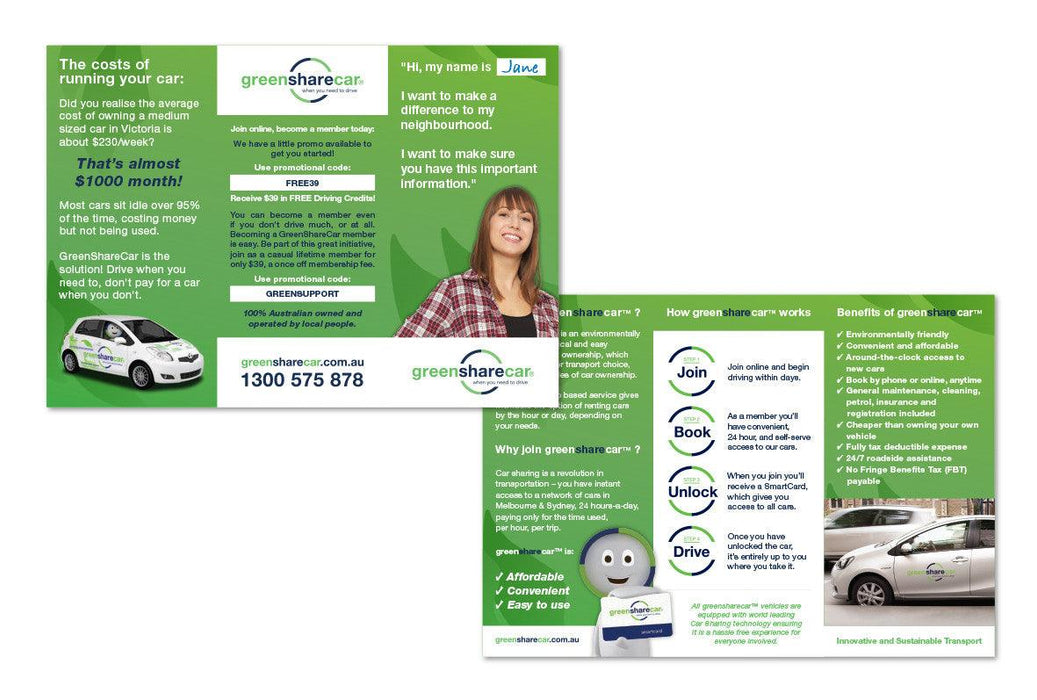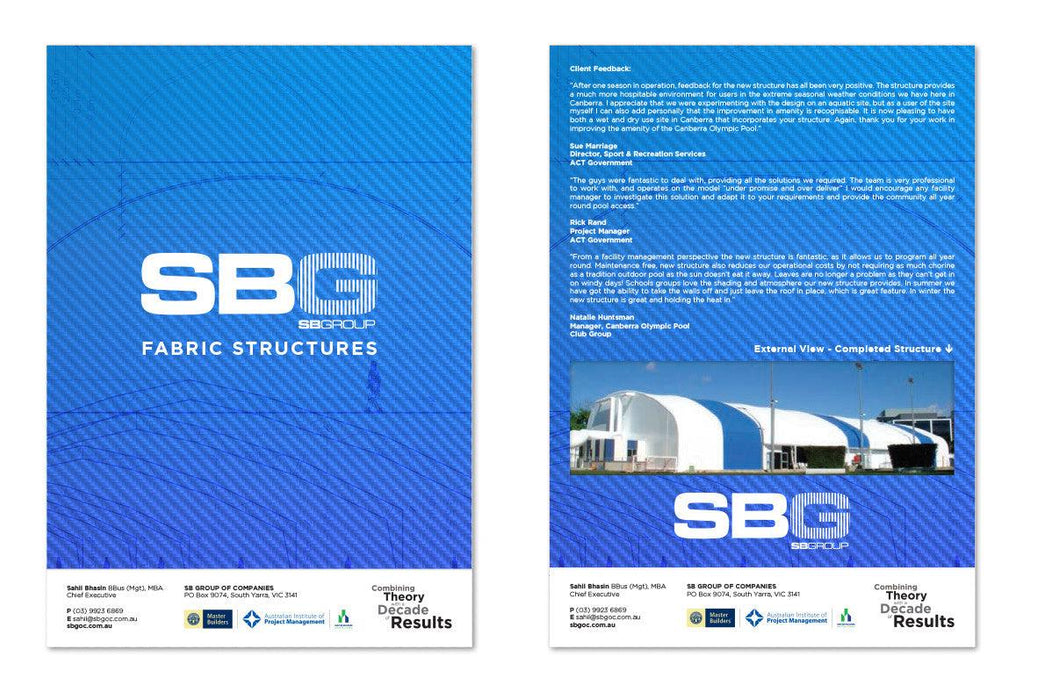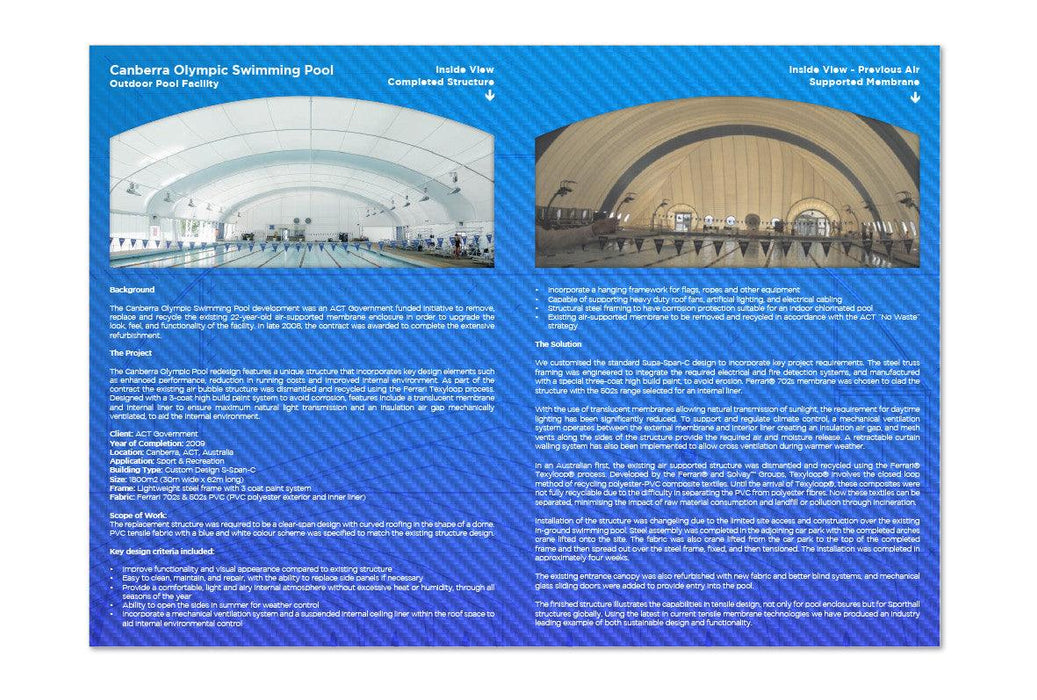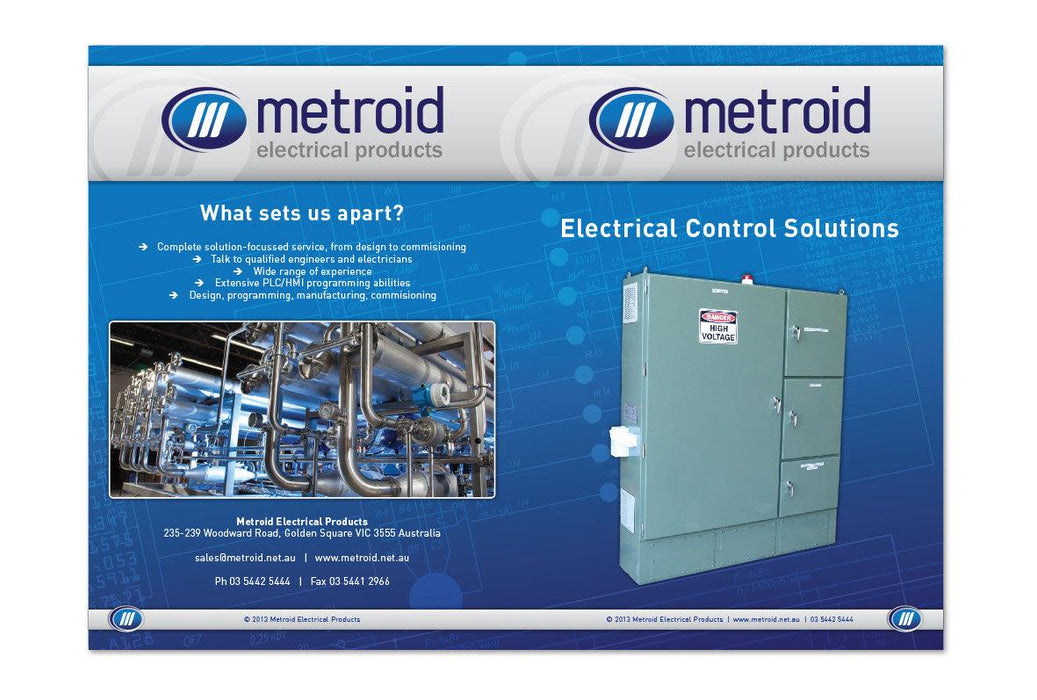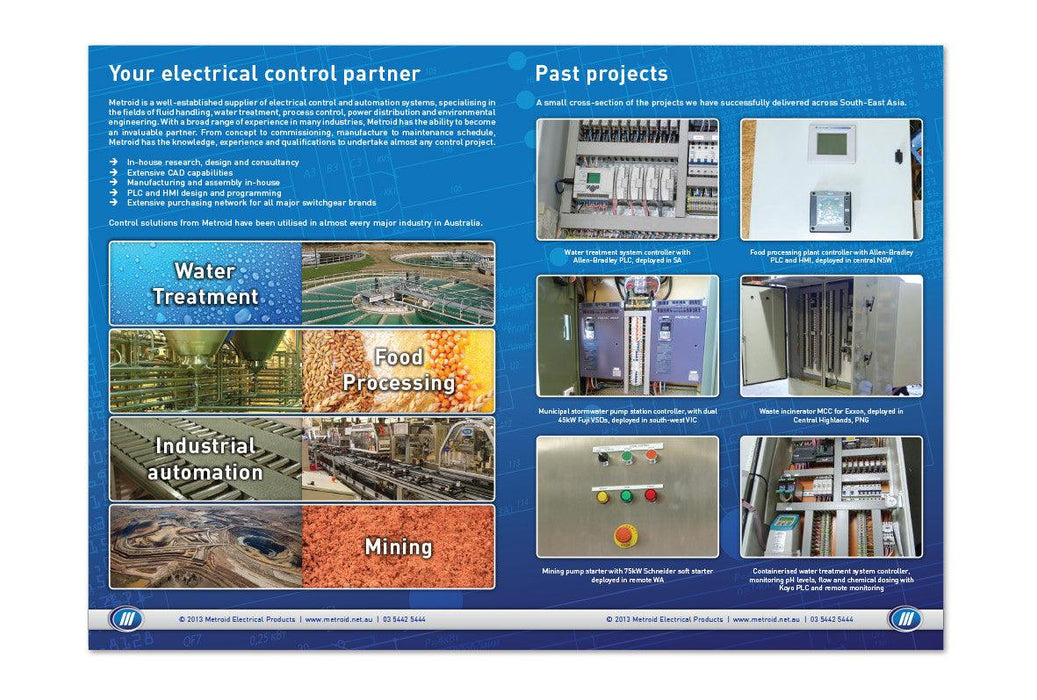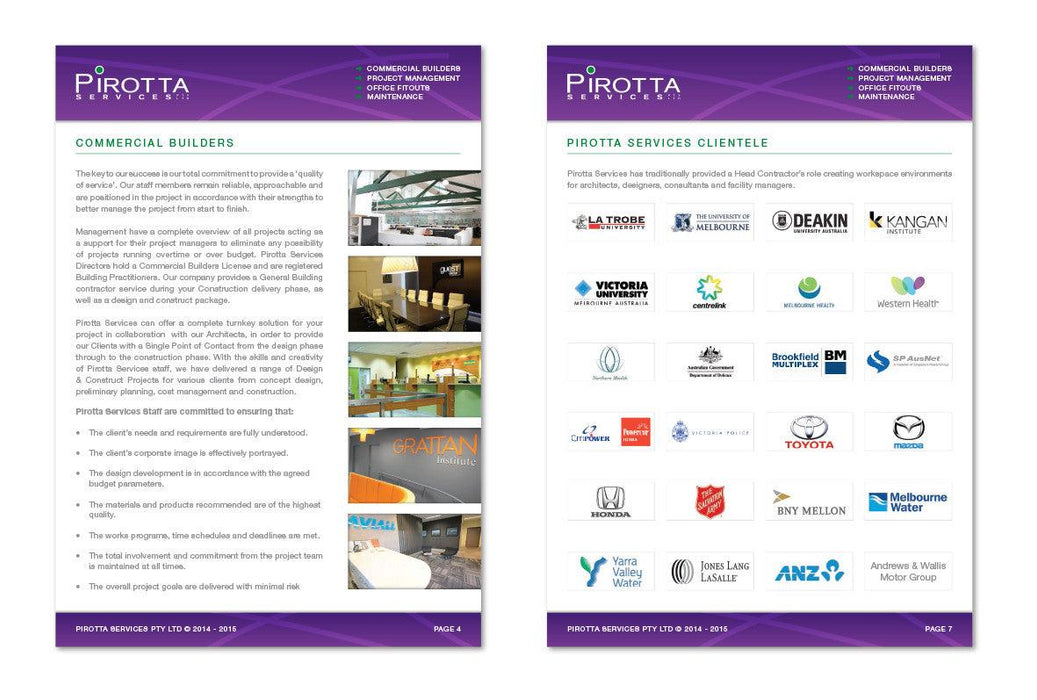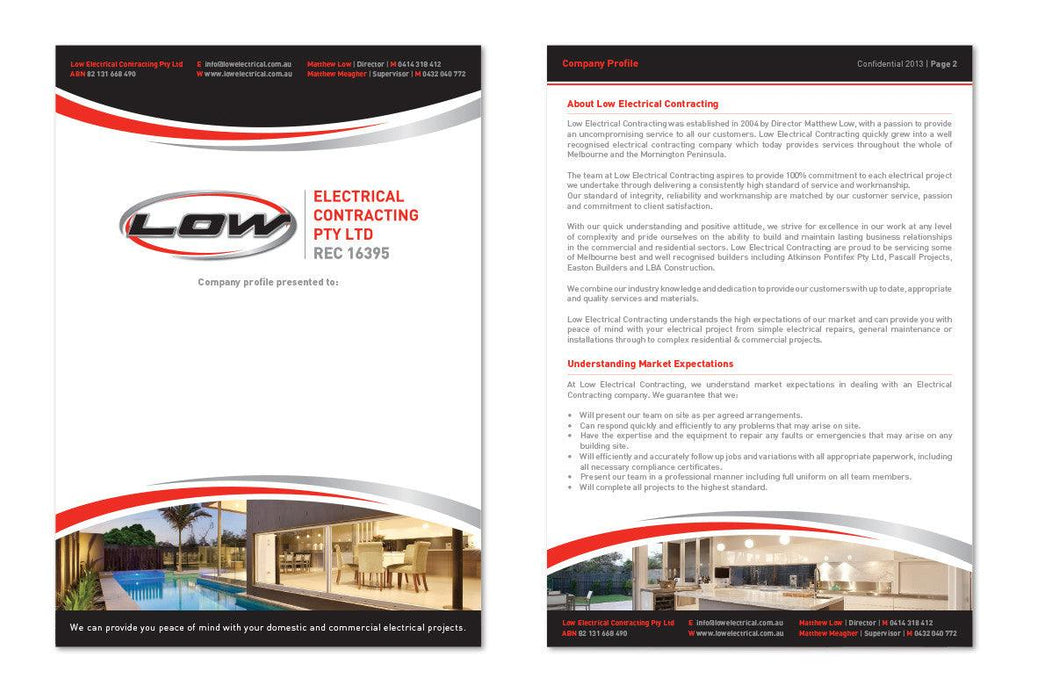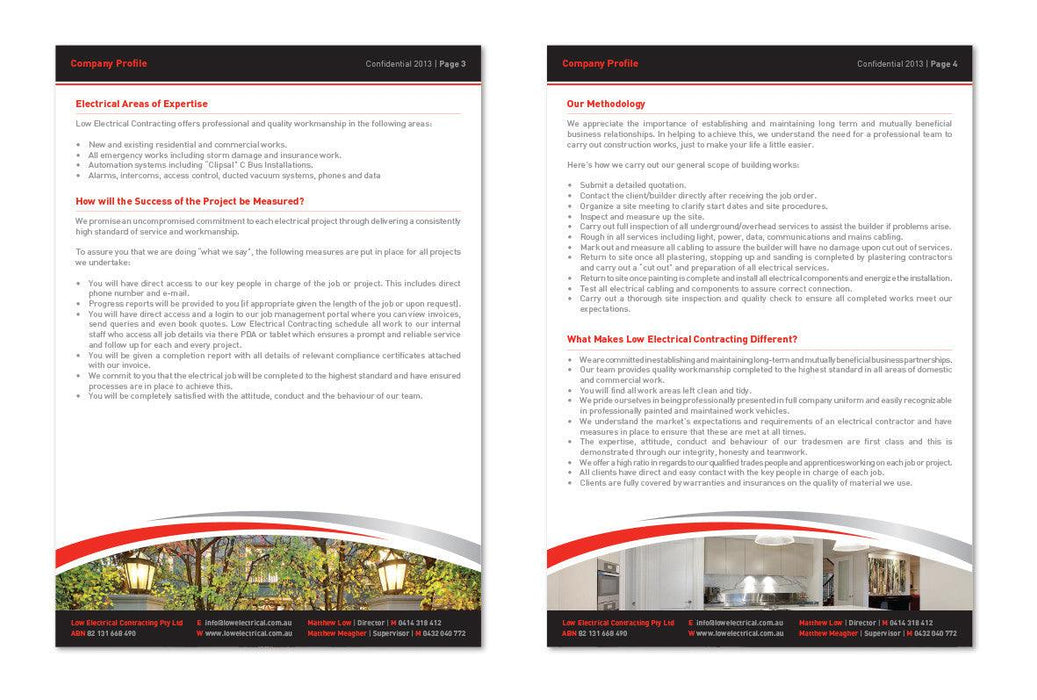 Custom Brochures are a versatile marketing medium. Add credibility, build trust and achieve your targets with our custom-designed brochures.
We provide a range of custom brochure printing and design in Australia. Folded custom brochures that are custom designed for your business are available to order online in DL and A4 sizes.
Custom brochures are a great option for more in-depth information that showcases your business's products and services, positioning you as a professional in your trade.

Why use custom brochures?

> Present your brand professionally
> Part of a larger credibility pack
> Space for detailed information on your products and services
> Use multiple brochures to create a suite of information

Product includes:

Brochure Artwork (if selected):
Multiple design concepts, design refinements based on your feedback, final print-ready artwork. On completion you will be provided with the final PDF files and JPEG images.

Brochure Printing (if selected):
Colour: CMYK (2 sides)
Stock: Coated 150gsm gloss
Finishing: Folded to finished size
Delivery: 1 point Australia

Custom Brochure Quantities and pricing:

Brochure Design only
DL digital brochure – 6 pages (A4 set up to fold to DL when printed) @ $400
A4 digital brochure – 4 pages (A3 set up to fold to A4 when printed) @ $500
A4 digital brochure – 6 pages (Set up to fold to A4 when printed) @ $600

Brochure Design & print (note: print only options are also available)

DL brochure – 6 pages (A4 roll folded to DL)
100 @ $640
250 @ $670
500 @ $790
1,000 @ $810
2,500 @ $980
5,000 @ $1,200

A4 brochure – 4 pages (A3 folded to A4)
100 @ $780
250 @ $880
500 @ $1,150
1,000 @ $1,380
2,500 @ $1,660
5,000 @ $2,190

A4 brochure – 6 pages (Roll folded to A4)
100 @ $1,050
250 @ $1,330
500 @ $1,610
1,000 @ $2,050
2,500 @ $2,450
5,000 @ $3,390

*Custom Brochure Artwork options*
Design required - This service includes our designers creating a range of concept layouts, along with any revisions and finalising of the artwork. You just need to supply your logo in a vector format along with the details you wish to have included on the artwork.

Custom Brochure Printing only - This means you are supplying the print ready PDF artwork or ordering a reprint of previously created artwork. In this case you may already have you own designer or previous artwork on file. Once your artwork is supplied our designers will check and confirm the artwork is ok for print. Please note if the artwork is not print ready or design layouts are required an artwork fee of $100 will incur.

Custom Brochure Possible Add ons:
Option 1 / Professional Content Writing Add $250
> Initial introduction email to coordinate a phone or face to face meeting.
> Work through a questionnaire to get an understanding of your business and the tone that is required.
> The content will be created with two rounds of edits allocated, before final approval and creation of your brochure.

Option 2 / Stock Photo Pack Add $125
> Consultation with our designers to determine the appropriate image subject and style.
> Inclusion of up to 5 stock images from our subscription.
> Additional images – add $30 per image.

Custom Brochure Timeframes:
> Design concepts completed within 7 working days.
> Brochure printing from order up to 5 working days production + transit from Melbourne.

The process:
1. Once the brochure is purchased, you will need to supply the below information to us. All details can be emailed to info@tradiepacks.com.au:
• Provide your logo in a hi-res vector format PDF or EPS.
• Provide your business details for invoicing purposes.
• Advise on details for artwork.
• Provide any photos, content or promo info for artwork.
• Advise on your delivery address. Please note this cannot be a PO Box.
2. Our team will check the information supplied and advise if we need any further details. If your pack is organised outside of the website an invoice will be issued here. Payment needs to be made before the project can begin.
3. Your project will be scheduled with our designers.
4. Design concepts will be developed and provided to you for feedback.
5. The designers will liaise directly with you to make any refinements before finalising.
6. Once your brochure is approved, our designers will send the closing emails with the electronic files and order any printing.

All prices include artwork, GST & delivery to 1 point within Australia.
*Some samples shown may contain custom extras or add ons not included in the standard brochure brief.

If you have any questions about the process or have any additional info to be supplied you can contact us via info@tradiepacks.com.au or call the office on 1300 657 499.